ABC ROTOMOLDEO is proud to present one of its new products for 2020: the new top-opening trunk for motorcycles.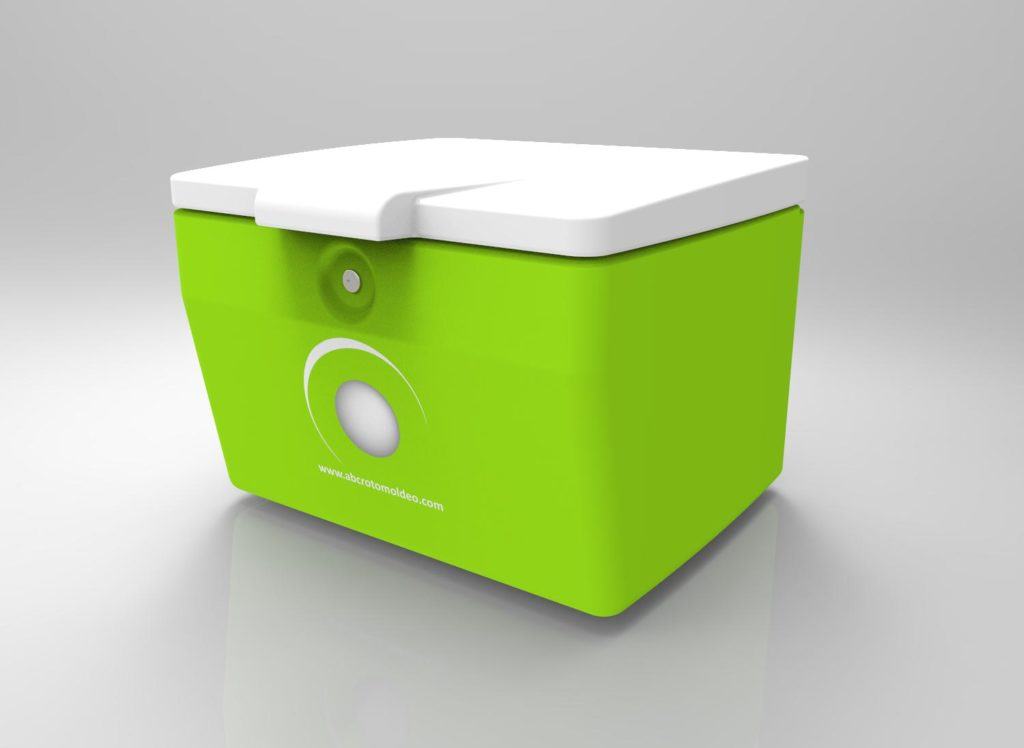 The new box designed by ABC ROTOMOLDEO 's engineering team has the perfect balance between load volume (120L), strength, ergonomics and safety.
The drawer is equipped with everything you might need: security lock, lid with anti-water ingress system, guides for anchoring, etc. The design also provides ample interior space to comfortably accommodate packages, mail, food, batteries, helmets or anything else the rider may need to carry.
It should be noted that the drawer, manufactured using rotational molding technology is much more resistant and durable than drawers manufactured using other technologies such as injection molding, making it the ideal model for companies that want to have a strong, safe and functional drawer for your motorcycle fleets.
As an additional complement, the drawer can be manufactured in any color and can be customized, having spaces specially designed for this purpose.
For all these reasons, this new crate model will soon be the favorite of food delivery services, delivery services and the most demanding individuals, so don't wait to get yours.