In order to adapt to the needs of each and every one of the children who use our inclusive swing seats and to offer the degree of support and comfort that each child requires according to their age, weight and physical condition, the ABC ROTOMOLDEO team has launched the BIG inclusive swing seat with DOUBLE SAFETY SYSTEM: Harness + Belts for its range of ROTOPLAY products.
In this way, in the same seat we combine the two types of restraint system that we offer and can be used indistinctly from one system or the other or even both at the same time to provide a totally safe game whatever the age or condition of the child who enjoys the swing.
The BIG inclusive seat with double restraint system is now available, if you are interested in including this solution in your parks, do not hesitate to contact our sales team.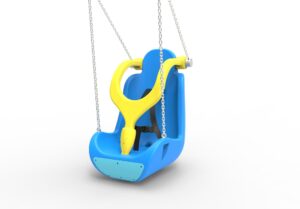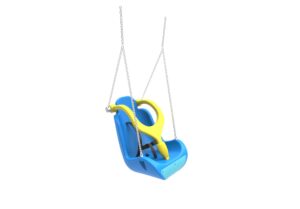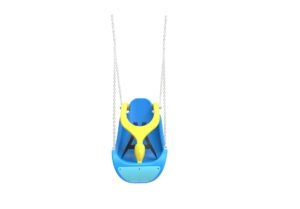 Download updated catalog: https://www.abcrotomoldeo.com/wp-content/uploads/2020/06/catalogo-rotoplay-final.pdf
Also in networks: https://www.linkedin.com/posts/abc-rotomoldeo-industrial_rotomoldeo-inclusiaejn-parques-activity-6893827728135852032-dxHu