ABC ROTOMOLDEO has been one of the pioneers worldwide in bringing inclusivity to playgrounds on several continents through our Inclusive Swing Seat which is already present in hundreds of playgrounds and play areas throughout Europe and North America.
The quality and excellent design of the seat have made it the benchmark for inclusive seating around the world and since its launch it has enjoyed great commercial success.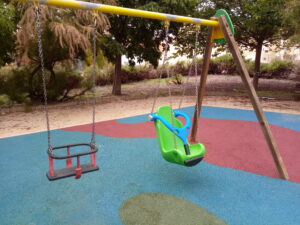 But at ABC ROTOMOLDEO we always go one step further and have designed a new version of our inclusive seat for the youngest children. This is our BROWNIE seat. It is a seat that is based on the experience acquired over the years and includes numerous improvements in both manufacturing processes and seat design. This model, whose function and characteristics are similar to those of the already well-known Rotoplay® Inclusive Seat, has been designed for the totally safe play of children from 3 to 8 years of age, with a reduced size that better adjusts to the proportions of the youngest children and guarantees their safety through a harness with handles that not only guarantees the child's position in the seat, but also allows them to hold on comfortably.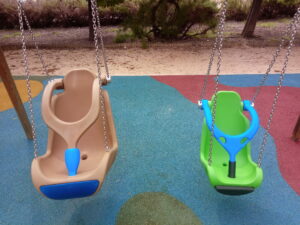 BROWNIE seating is now available in an attractive new range of colors that will bring life to any play area. If you need more information, do not hesitate to contact our sales team so that we can answer your questions.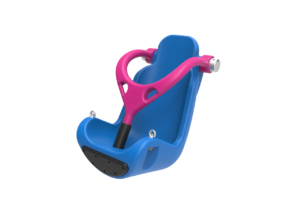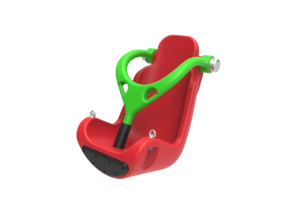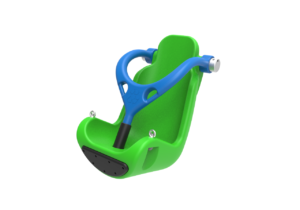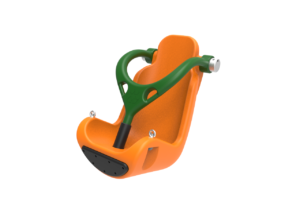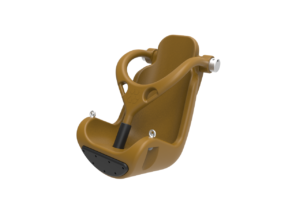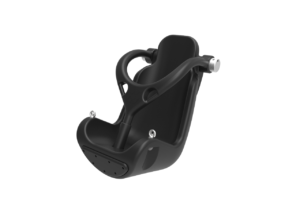 ROTOPLAY®: Safe playgrounds, quality games.
Rotoplay: