Our goal is to manufacture exactly the product our customer needs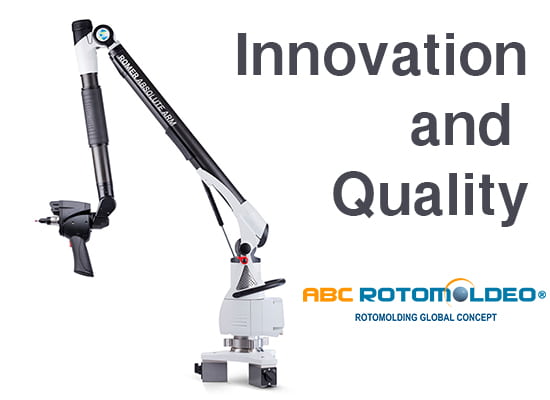 Our beginnings
In 2007 a group of experts in plastic and composite materials processes wanted to expand our knowledge to provide more and better solutions to our regular customers. Among all the technologies, we are strongly committed to Rotational Molding, well known in Italy, Germany and the USA, but very little known in Spain.
Experts in Rotational Molding
At first it may seem that it is only used used to make hollow bodies, such as tanks and similar products. Fortunately there is no such limitation, on the contrary, every day we discover a new application, a new solution to an old problem or a new solution to a problem yet to come
Parts Manufactured / Year
Surface area of facilities
ABC Rotomoldeo has implemented ISO 9001 and 14001 standards in its manufacturing and quality control processes since 2007.
ABC Rotomolding is developing an anchoring system for quick mold change of rotomolding molds.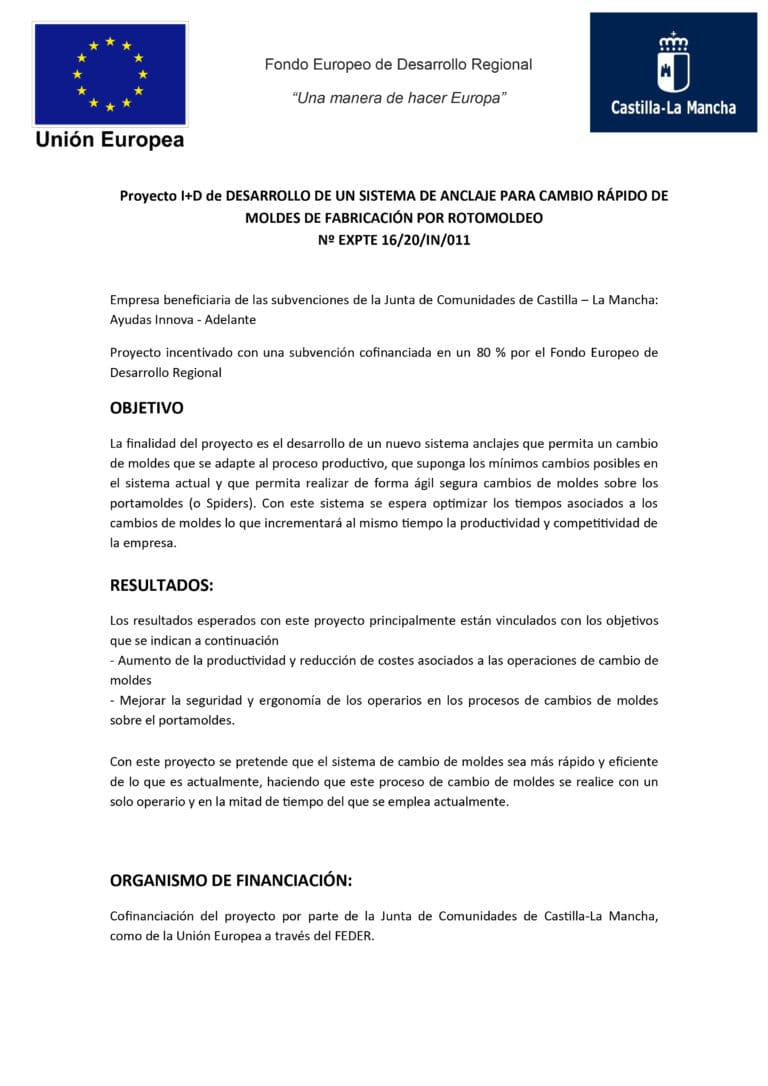 ABC Rotomolding improves the productivity and quality of its work with the acquisition of new high-precision and efficient machinery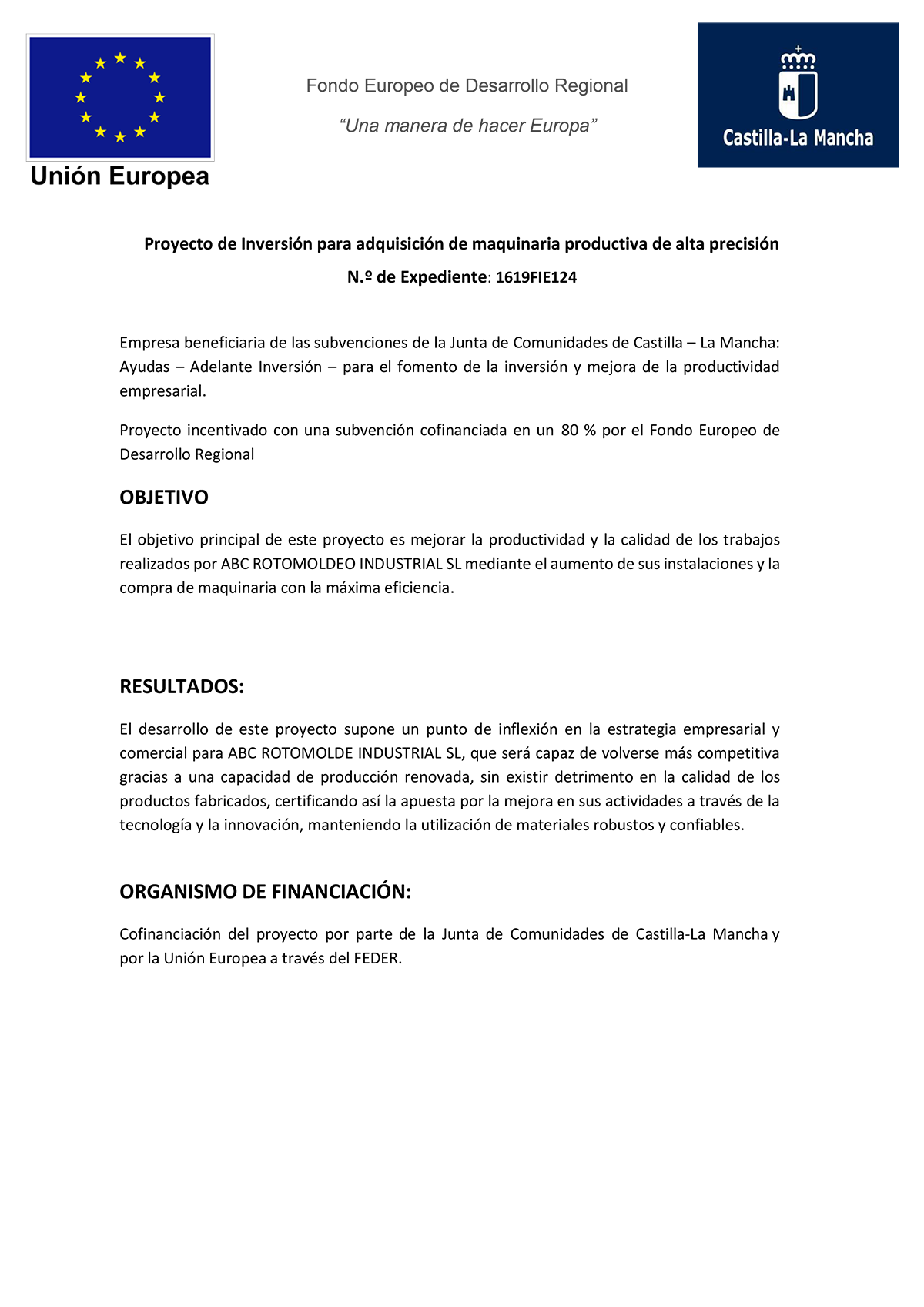 ABC Rotomoldeo increases its production capacity thanks to its commitment to technology and the incorporation of new machinery.